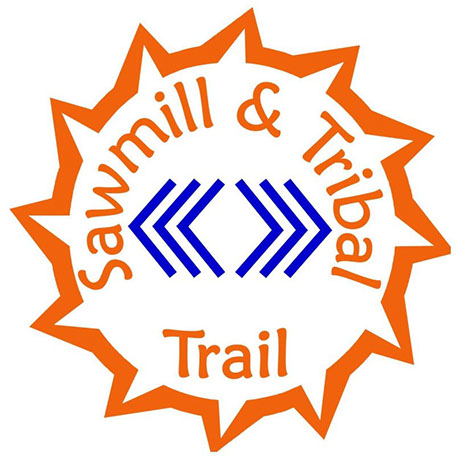 Hike Description: The Sawmill & Tribal Trail honors paths developed by Coos tribal ancestors that connected their bayside villages and hunting grounds. Later settlers also used these trail. Today we are traveling the Sawmill & Tribal Trail to learn more about our local history and native plant life.
We will meet at the Empire Boat Ramp parking at 9:00 a.m. then participants can organize their own carpools.
You can walk 2 1/4 miles of the trail to Empire from the Lakeshore Drive entrance of John Topits park or walk the entire 5.6 miles of the trail to Empire from the end of Ferry Road in North Bend.
Citizens from Coos Bay, North Bend, and the Confederated Tribes have all worked together to develop this historic urban trail.
You can find a list of points of interest along the trail, and a trail map here.
This hike requires some logistics to set up shuttles to the starting point.
We will meet at the Boat Ramp parking in Empire at 9:00 am then some of the vehicles will head out to the starting points from there, ferrying hikers.
Directions to Empire Docks: From Hwy 101 - go 2.9 miles west on Newmark Ave. then turn left onto Arago hwy. Take your first right onto Michigan Ave. and continue to docks.
Directions to Ferry Road Park: Go N. on Hwy 101 through North Bend - take the last right turn (Ferry Rd) before the McCullough Bridge and continue. 2 miles to park on your left.
Directions to Lakeshore Drive Entrance of John Topits Park: From Hwy 101 - Go west on Newmark Ave. for 1 mile - trun right at light onto Broadway St. - Go .5 miles and turn left on 17th ST. - continue 1 mile on 17th which turns into 16th then into Lakeshore Drive - Paved pull out and gated park entrance on your left.